Experienced C-level Executive with a strong interest in the digital transformation opportunities offering a blended mix of consultancy services with both local delivery and global reach.
A summary of my professional reputation:
"As a highly ambitious and humble leader, Peter Lövgren demonstrates strong business acumen and analytical skills when elevating individuals and creating top results."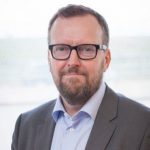 "Peter demonstrates a genuine commitment, combined with significant strategic thinking. He has an innate desire to deliver outstanding results with a combination of decision-making ability and diplomacy. Peter is a bold and engaging leader who embraces new ways of thinking, inspires with his warmth and curiosity, and has a great attitude towards things that others see as impossible. He has high ambitions and with his presence, clear leadership and motivation, he lifts individuals."
"Peter sees what others do not see and has a rare gift of combining understanding of advanced business models, determination and intuition. He has a holistic approach, prioritizing what is important, and with strong drive and analytical speed, he is powerful in its implementation. He inspires with his business thinking, his humility, straightforwardness and charisma. Peter settles quickly into new situations and is very credible."
Based upon responses from 13 colleagues and customers providing answers anonymously in January 2015 via "Your Professional Reputation"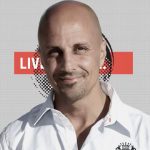 My clients are C-suite Executives and High Potentials looking for a partnering mentor who walks the talk of modern mentorship, characterized by the principles of high-performance, creation of winning teams, authentic leadership and strong business acumen. When working with me, they experience increased leverage, higher impact and more opportunities as leaders.