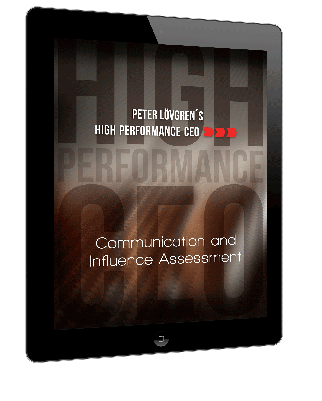 Get free High Performance Communication and Influence Assessment so you can lead, inspire and grow your highly profitable business.
Step One: Enter your info to get your Assessment free:
Meet Peter
I´m Peter Lövgren, The High Performance CEO, founder of High Performance Ceo and creator of the Business Optimizer Method, a system and method I've used to build and manage high growth in companies such as Microsoft, SUN Microsystems, Olivetti, Song Networks and many more. It's been a process that I've used in many different business and situations from start-ups to multi-billion dollar companies to create high performing businesses. This proven and tested method helps Entrepreneurs, Business Owners and CEOs worldwide to do the absolute best next thing over and over to create real progress and results. The impact opens up a possibility for genuine freedom and to have the lifestyle you desire. Learn more here.
Peter Lövgren is one of the most innovative, cutting edge and balanced CEOs in the world
– Satori Mateu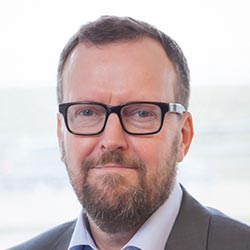 Peter helped me land a high performance management position in Microsoft and today I run a company with over 1500 employees
– Lars Nilsson

High Performance CEO Academy
Advanced Leadership Training To Grow Your Highly Profitable and Sustainable Business
In High Performance CEO Academy you will learn the world famous, "High Performance Business Optimizer Method". It's a, step-by-step process that shows you exactly how to break down the complexity of your business in detail. It shows you exactly what you do in every step of the way, right down to asking the right questions, make the right priorities and communicate your activities to employees and customers. The challenge is to deal with all of the needs at the same time to keep the maximum speed of development. In High Performance CEO Academy you will learn exactly that in an easy and fast way that will produce predictable results year after year.

High Performance Coaching
Achiever's Training For High Performance, High Productivity and a Balanced Lifestyle
The High Performance Coaching strategies will completely change how you feel, manage your day, and influence others. These strategies will give you the exact strategies and questions the world's most accomplished and influential people use to manage their emotions, schedule their days, persuade others, and keep their passions and purpose clear and alive. Knowing these five principles will transform your life and help you get ahead. It will give you the feeling of full engagement, joy and confidence that comes from consistently living from and into our full potential. A high performance lifestyle means succeeding beyond standard norms consistently over the long-term!"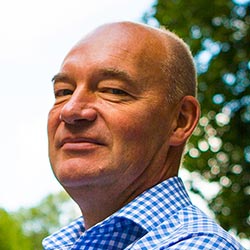 Three negative indicators when evaluating a strategy
How do we understand the best way to optimize strategy? How do we use strategy as a powerful management tool? Without a clear understanding of how far the strategy has penetrated the company it will be hard to really know how well the management team is functioning as well as understanding the strategies impact it has on the results of the company.